Evolving your business strategy: from platform to experiences
July 25, 2019 @ 9:30 am

-

1:00 pm

Free
In this session, we will talk about how to evolve your strategy by bringing together platforms and experiences through the services you offer.
We will describe two different approaches to this: one that prioritises improving people's experience of using your services, and one that begins with systematically exploring what your platform might offer.
The second of these is utilised by some of the most successful companies in the world—but almost no-one talks about how to actually do it. It means taking a different view of platforms—not just as digital things, but seeing your organisation as a whole for a platform for what your users want to and are able to do. A platform to deliver value, helping you better connect with and expand your market.
This will be a two-part session, starting with a talk followed by a hands-on session where the guests will share some of the tools and ideas they have developed, and putting those thoughts into practice for your own company.
Who is this for?
This Masterclass is mainly for startup teams, founders, CEOs, Product Managers. Other people aiming at learning about this process will be welcomed.
---
About our Guests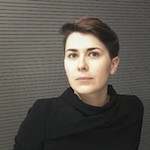 Marta's work brings a highly strategic perspective to the design of organisations, from how people interact with them to specifying the architecture of the platforms that enable them. She has led projects for clients as diverse as world-leading urban transportation systems, wealth management firms and intergovernmental organisations. In parallel with that, she has also held teaching and research positions at MIT, IESE business school and is currently a tutor in the Service Design MA at the Royal College of Art.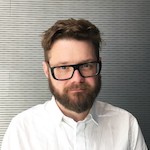 Benedict has a background in design and philosophy. He has directed projects that range from designing service platforms for leading tech and finance companies to developing conceptual models of government for gov.uk; published in venues like Architectural Design, e-flux, and Urbanomic; and shown work at Tate Britain and Guggenheim NY. Between 2014 and 2017 he co-directed a graduate architecture studio at the Royal College of Art that explored strategic sites for the 21st century.
---
Marta and Benedict are partners at Rival, a company that was founded in 2016 to maximise the strategic potential of services, technologies, places and organisations. The question that gives the firm its direction is what is contemporary strategy, which it pursues through engagements with a wide variety of clients and partners, from investment banks, startups and global manufacturing companies to international governance bodies, universities and galleries.
They focus on helping organisations make the most out of their environment and deliver value to the network around them, by finding the opportunities that are unique to them, and developing a program to maximise their potential.